There are as many reasons to love a book as there are books and people who hold them. We can love them because they touch memory or imagination. We can love them because they call us to empathy and action. We can love them because they reveal something we have yet to consider. We can love them because they arrest time and allow us to see in detail what we normally rush by.
I am holding on my desk a book called Store Front NYC: Photographs of the City's Independent Shops, Past and Present, by James T. and Karla L. Murray, with a foreword by Chris Stein. For all the reasons listed above, I love this book.
---
"Store Front NYC: Photographs of City's Independent Shops, Past and Present" by James T. and Karla L. Murray
Published by Prestel Verlag, 2023
review by W. Scott Olsen
---
Store Front NYC is both wonderful and necessary. The premise is simple. The authors are documenting the storefronts of independent businesses throughout the five boroughs of New York City. And although there is a Walgreens hiding within the pages, every other page, as far as I can tell, displays the entrance to an independent, singular expression of the hopes and dreams of small business owners.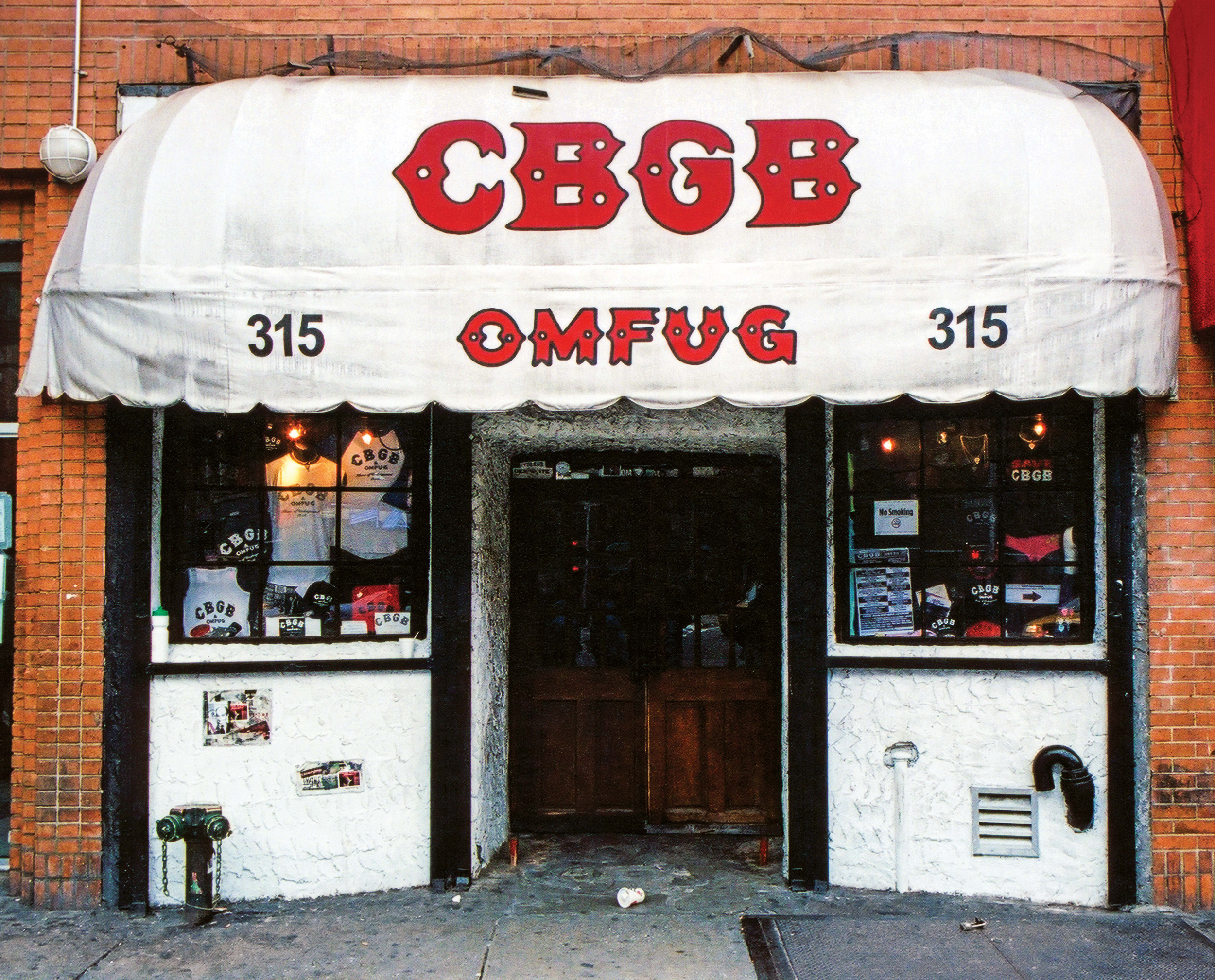 Although there is a clear organization to the book – a map-aided excursion through the five boroughs of New York City, this is the kind of book that you open anywhere and start randomly turning pages. And while every small storefront is nearly identical in size (there are lots of exceptions), they define unique in terms of the patina of the storefront, the particular community niche of the shop, the visible fragility of small business.
For the most part, each page of the book holds its own storefront, although there are a couple images that cross the gutter. Every image in the book is an invitation to pause, focus and be curious. Unlike the corporate anonymity of larger outlets, these stores are owned and run by people who have neighbors, long-term histories in neighborhoods, a claim to belong.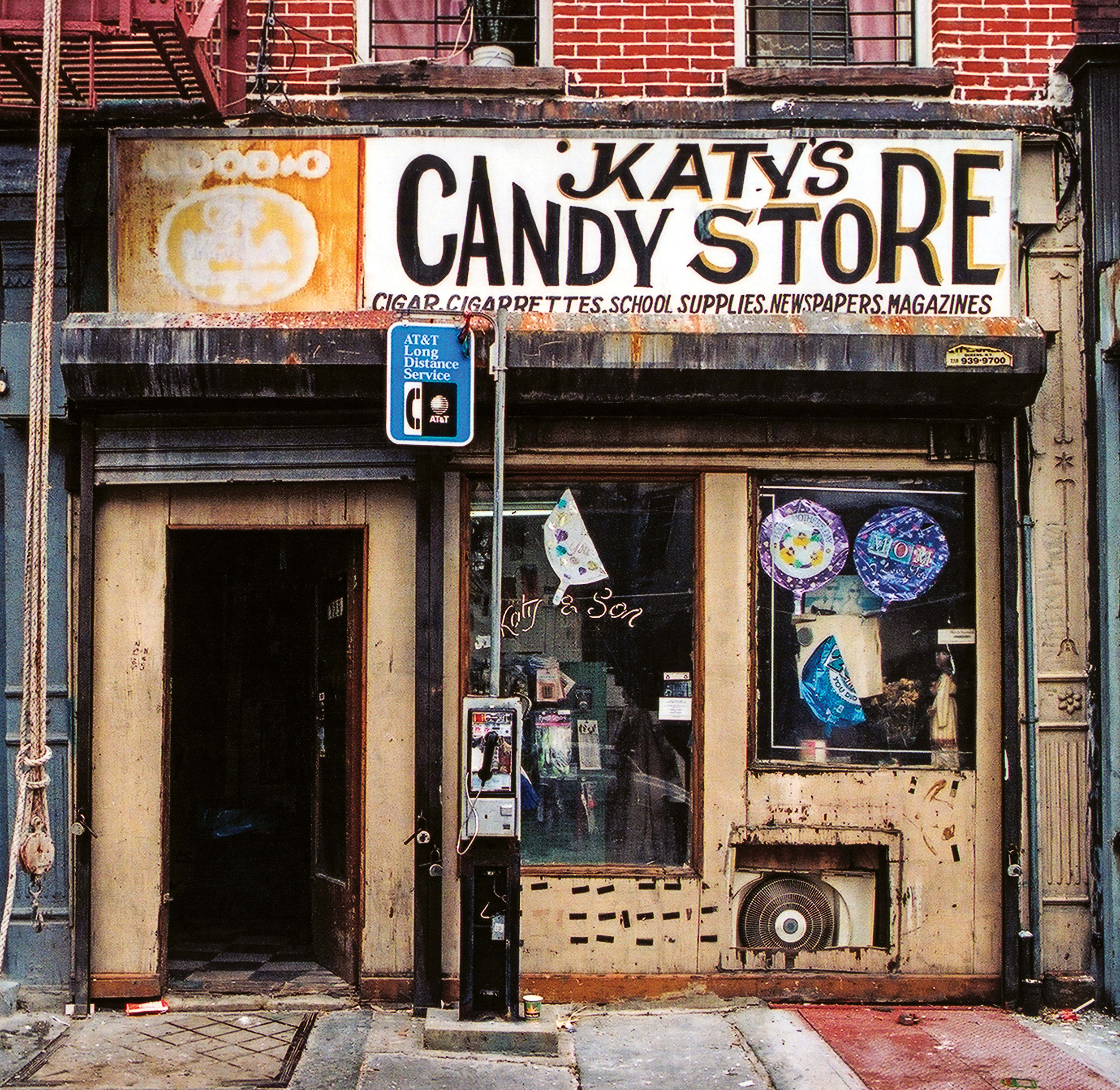 I've been in New York City many times, but always as a tourist. I don't have the connections with store owners a local would have. These stores are not part of my routine when I visit town. Yet I see them when I pass by, and every time I wish I had the chance to stop and get to know someone inside. There are so many stories still to hear! This book hints at those stories. I would assume that a reader from NYC would look at this book and find joy in the preservation of the familiar.
There is for example, a store called Russ and Daughters Appetizers. Only appetizers, I wonder? Faded printing on the storefront window reads "Celebrating 103 Years."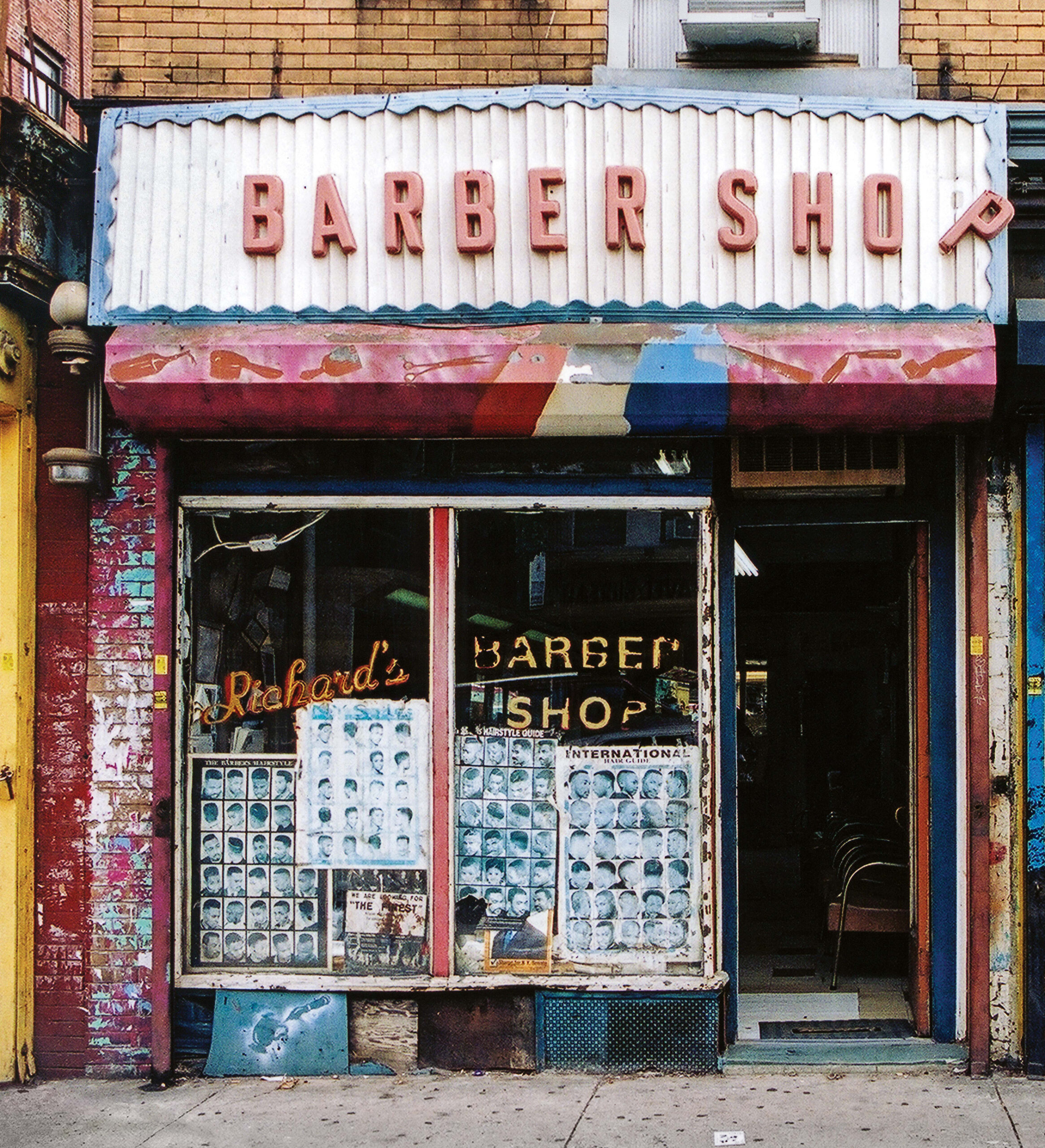 Looking at the Yonah Shimmel Knish Bakery, I smile because I did not know "knishery" was a word.
There is a store that sells nothing but meat slicers, mixers and meat grinders. There is a small cafe with the simple name of Cup and Saucer. There is the generically named The Corner Deli, and there is the maybe ten-foot-wide front of the Stage Restaurant, which promises Dairy and Meat Food, Home Cooking.
There is a store called Trash and Vaudeville and another called The Village Chess Shop. There is a Golden Rule Wine and Liquor Store and a place called Capitol Fishing Tackle Cutlery.  And there is the Live Bait Bar and Restaurant featuring a BBQ raw bar, a shrimp burger, gumbo, as well as chicken and waffles.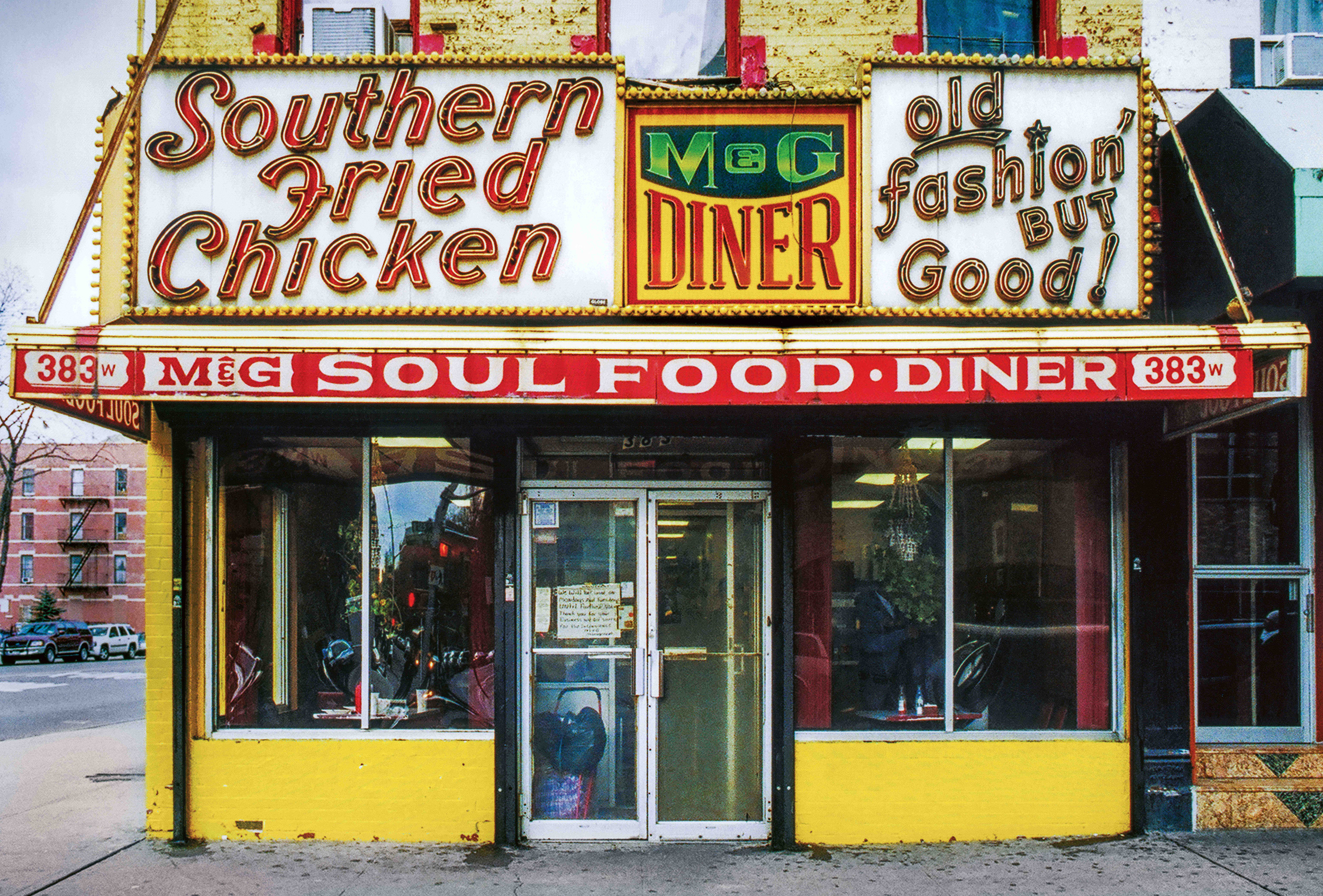 The list goes on. There is Claudio's barbershop, which I recognize from a music video. And there's Katy's Candy Store which offers Cigar, Cigarettes, School Supplies, Newspapers, Magazines.
Most of the images in this book are without people. Occasionally there's an owner or a customer standing outside, but they are not the subject. The lack of people is a focusing choice. We are asked to look at the storefronts as their own personalities with their own character and soul, their own troubles and individual tastes.
What is mesmerizing about this book is the individuality of each store. The signage ranges from 1950s style through art deco through 70s kitsch to contemporary to hand-painted. The colors of the storefronts I am sure at one point were quite bright, but they are now all equally faded and worn to the point of nostalgia.
None of the shops exude great wealth. Nearly every image contains chipped paint, and dirty windows, the visually vintage. They all seem to exist in that realm of necessity and service – think old favorite shoes.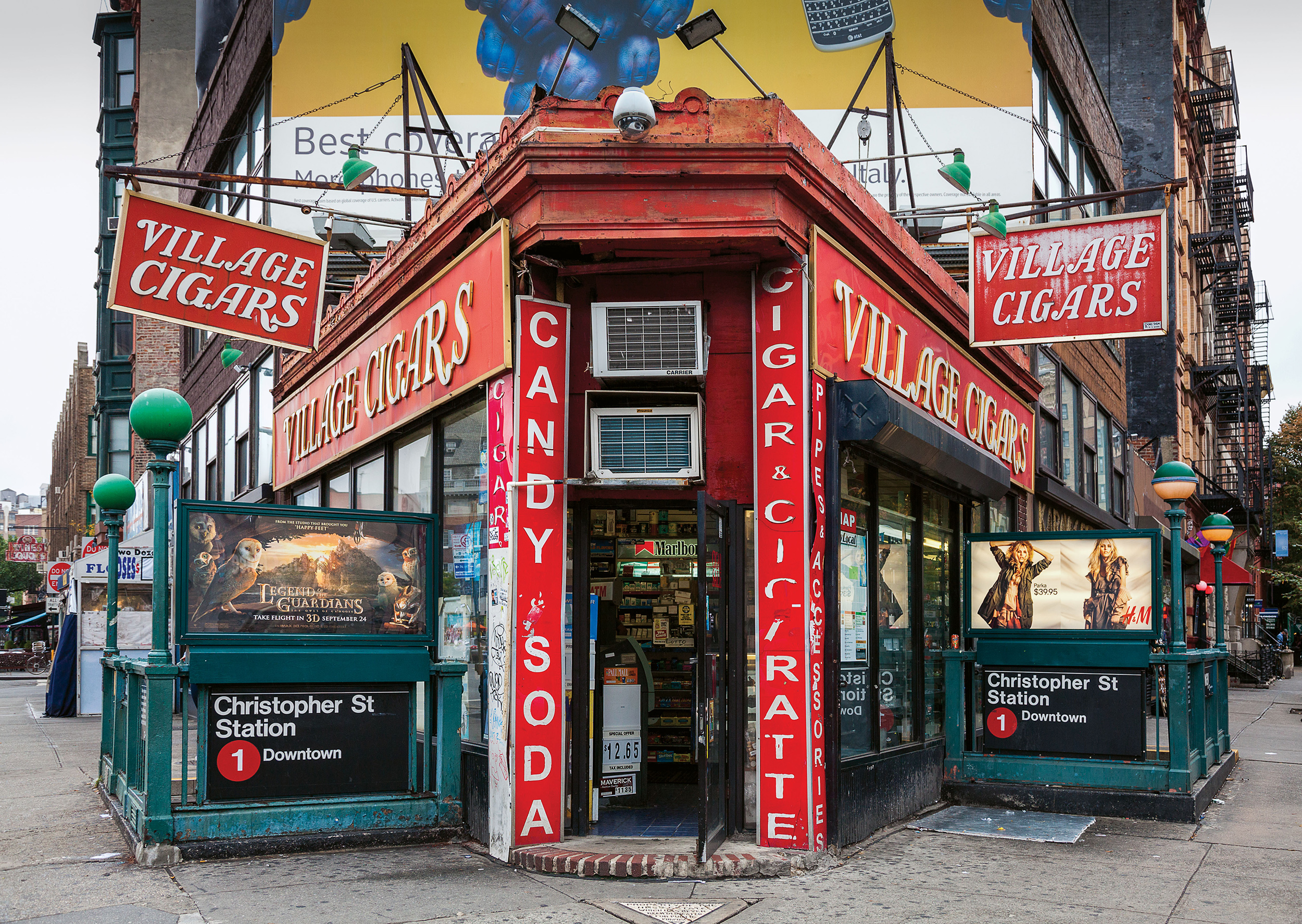 Store Front NYC is a documentary project, and not the first on this topic for these photographers. There is no agenda or argument being made, other than a kind of respect and celebration for the independent small business, yet perhaps by definition a documentary project is an act of preservation and love.
In a foreword by Chris Stein, who was a co-founder, songwriter and guitarist of the rock band Blondie, and who is also a photographer, he writes, "The city is in constant flux, and at the same time corporations mine personal nostalgia in order to hypnotize consumers, they still miss the target when it comes to recreating the atmosphere the past. This trend leans away from individual shops and cafes and in toward chains and online supply. I live in the West Village, and the turnover of shops and small businesses on Bleecker Street, for example, is fast and furious…I'm all for plowing ahead, but I find it fascinating that some old locations that I might have ignored for its normalcy I now see as vital, and representative of a totally fresh antique context… Photography is time travel, and the past surrounds us even as it's absorbed. Great that somebody is keeping track."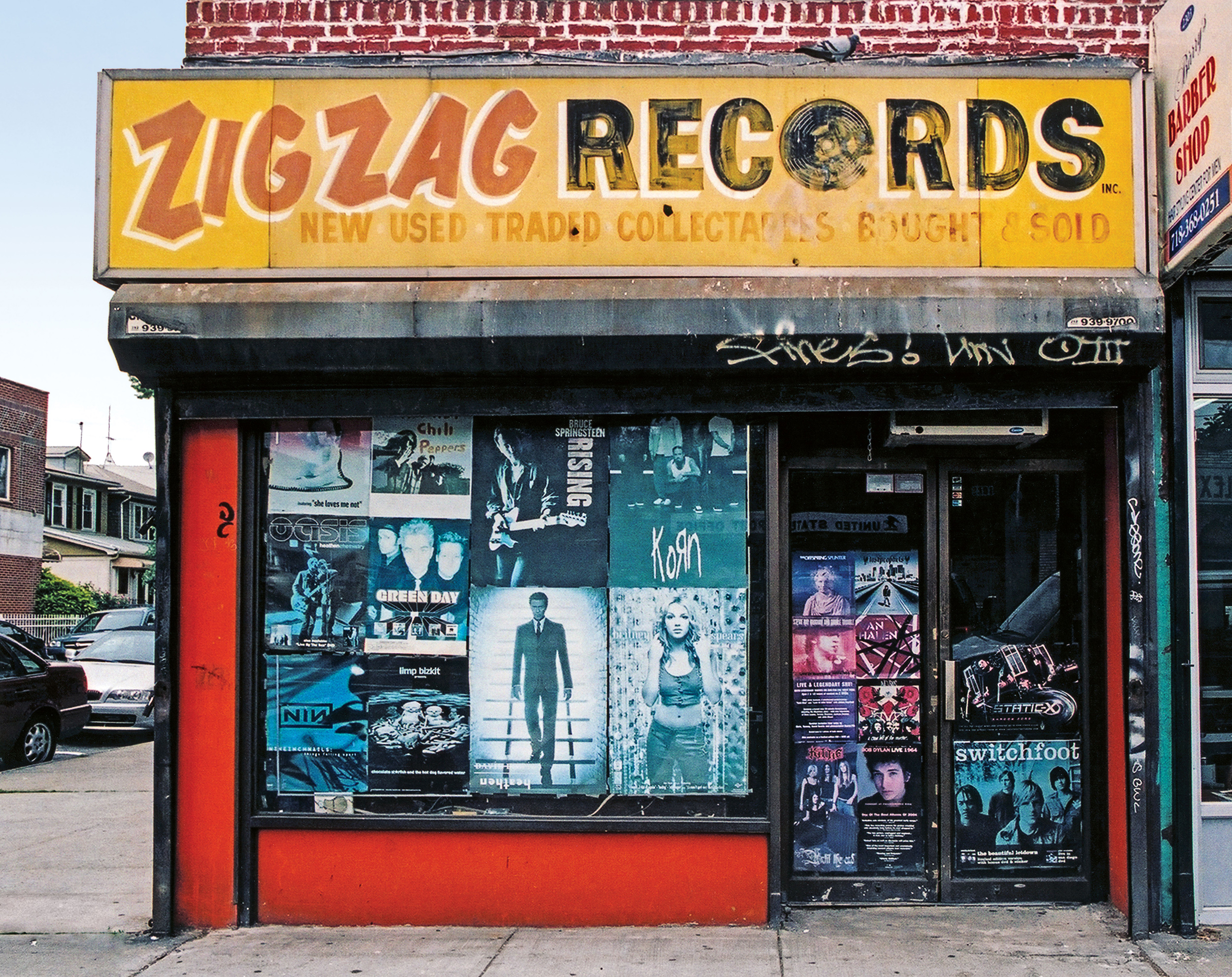 In their introduction, James and Carla Murray, husband and wife architectural and interior photographers as well as videographers, talk about their early work photographing graffiti, how they noticed the changing store fronts and how quickly some stores closed. They write, "We made it our mission to meticulously catalog these independently owned businesses when we first began to notice the alarming rate at which they were disappearing. Today, over 80% of the stores we photographed for our first book on the subject, Store Front: The Disappearing Face of New Yor, published in 2008, have vanished. Even with our follow up volume, Store Front II: A History Preserved, which was published in 2015, nearly half the stores we photographed have already closed…We hope that our project acts as an artistic intervention to help draw attention to and preserve the small shops whose existence is essential to the distinctive colorful atmosphere of the city's streets."
Store Front NYC: Photographs of the City's Independent Shops, Past and Present, is a book I love. Every image speaks volumes about the places we visit and the places we offer guests. I may never visit the Lexington Candy Shop Luncheonette, which is Celebrating 93 Years, but knowing it's there provides its own kind of joy.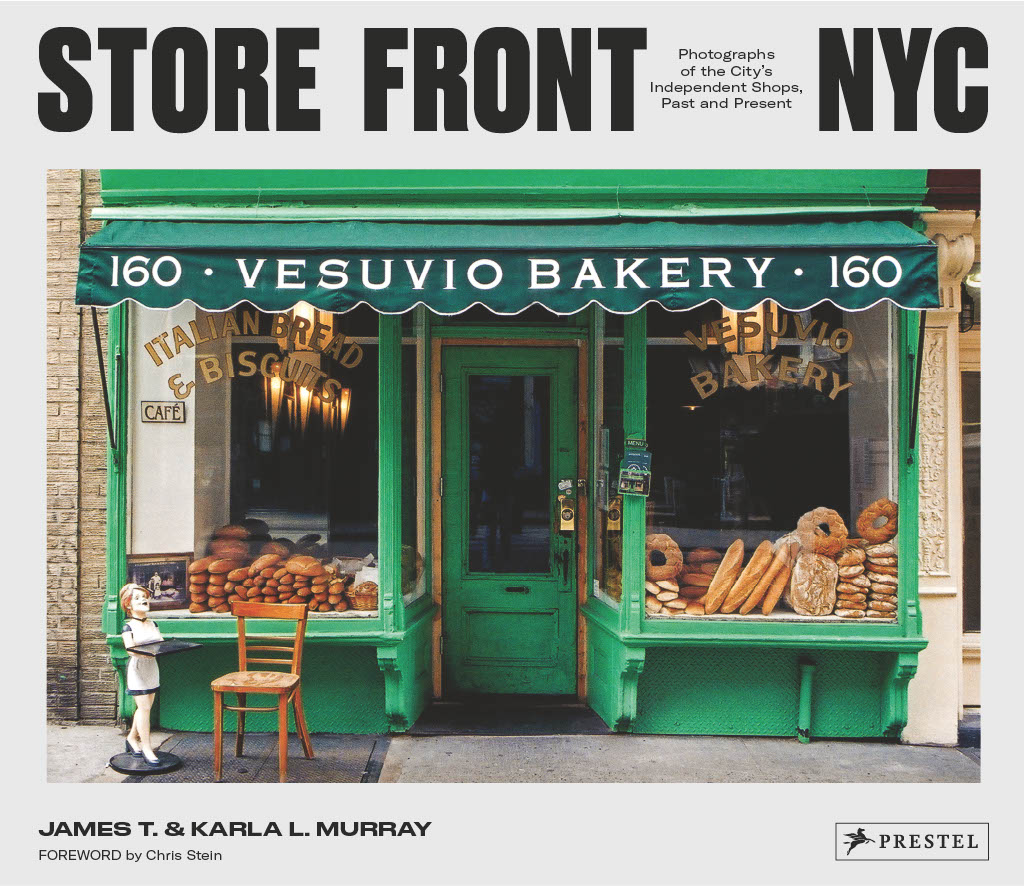 JAMES AND KARLA MURRAY
A note from FRAMES: Please let us know if you have a forthcoming or recently published photography book.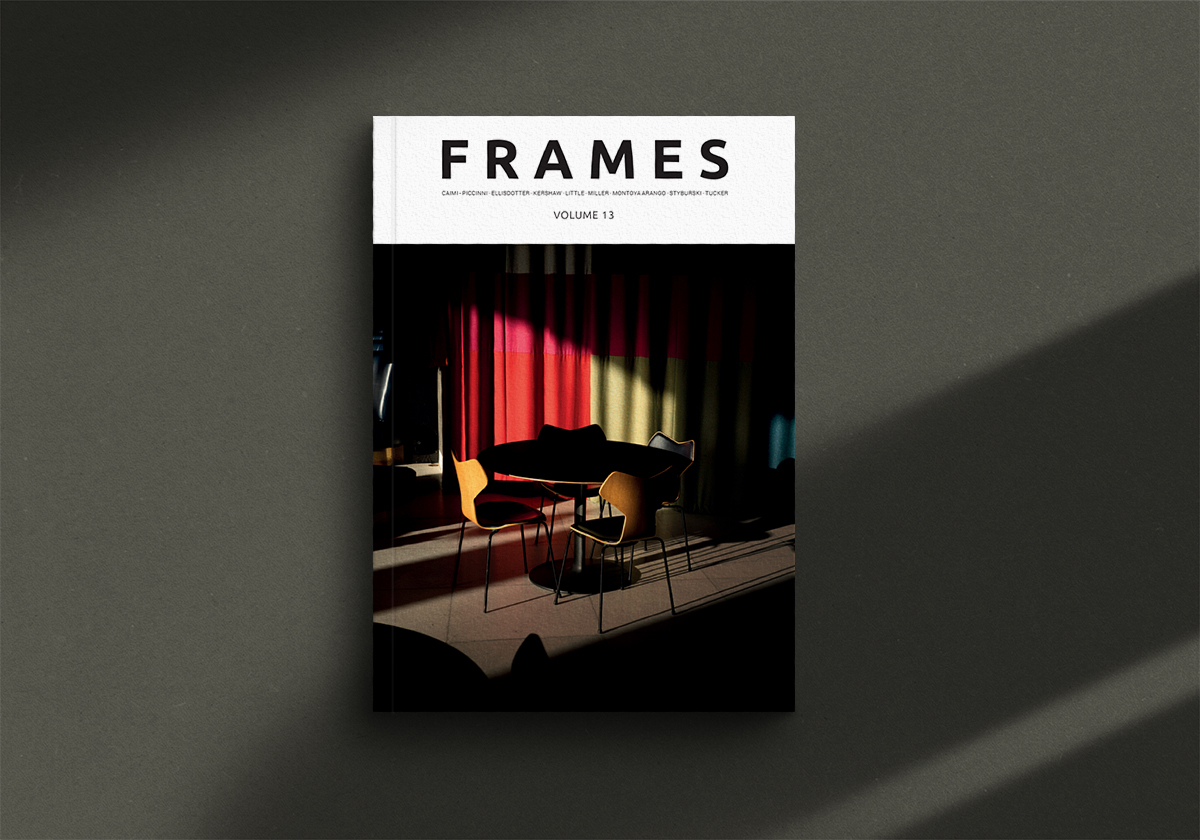 Every year we release four quarterly printed editions of FRAMES Magazine. Each issue contains 112 pages printed on the highest quality 140g uncoated paper. You receive the magazine delivered straight to your doorstep. We feature both established and emerging photographers of different genres. We pay very close attention to new, visually striking, thought-provoking imagery, while respecting the long-lasting tradition of photography in its purest incarnation. Learn more >>>
---