In the summer, Yining, a city located on the northwest border of China's Xinjiang, is bathed in sunshine and emits a wonderfully vibrant atmosphere. I found myself at the corner of Kazanqi Street when I witnessed a heartwarming scene: a blue bicycle propped against a wall, where the hues of the bicycle's blue and the light blue of the wall blended together, resembling a flowing ocean.
The bike stood against the wall, as if guarding a small realm. Rays of sunlight filtered through the interlaced leaves, casting a magical radiance upon it. The leaves swayed gently, creating dappled shadows that amplified the enigmatic beauty of the bicycle. The wall gradually transitioned from light blue to persimmon, as if the clear sky was melting into the warming earth. This color transformation mirrored the pulsating rhythm of the city, coursing through the blue city of Yining.
Upon closer examination, I realized that the city exudes a distinct blue atmosphere. Blue serves as the foundation color of Yining, symbolizing the tranquility and serenity found in nature. It is not merely a hue, but an approach to life that has ingrained itself in the blood and thoughts of its people. Whether it be in architectural embellishments or clothing choices, blue motifs permeate this culturally diverse locale. The blue sky and the shimmering azure lake harmonize with the city's essence.
The blue bicycle represents more than just a mode of transportation; it encapsulates the shared memories of the city. It has borne witness to the triumphs and joys of the people in Yining, carrying the aspirations and dreams of countless individuals. The passing years have etched deep marks upon it, akin to a silent diary chronicling the city's transformations and the stories of its inhabitants.
What do you think are the TWO most impactful features that make your image a good photograph? Don't be shy!
The interplay of vibrant colors and the play of light and shadow are truly impressive, creating a vivid and colorful space that is beautiful.
If you could make this photo again, what would be the ONE thing you would like to do better or different?
Maybe I should have stepped in a little more at that point.
Tinglan Li shared this photograph in the FRAMES Facebook Group.
Photographer
Tinglan Li, Chongqing, China
Equipment and settings
Canon EOS 60D, EF-S 18-135mm f/3.5-5.6 IS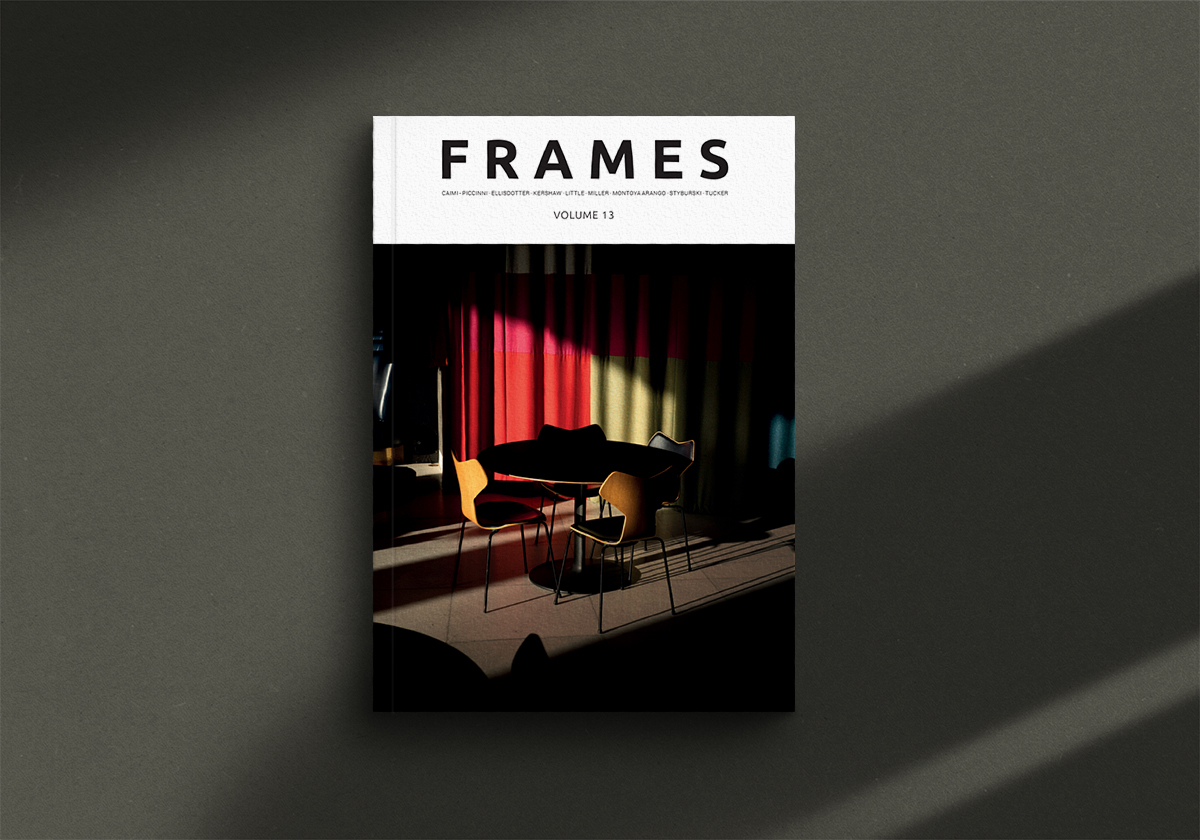 Every year we release four quarterly printed editions of FRAMES Magazine. Each issue contains 112 pages printed on the highest quality 140g uncoated paper. You receive the magazine delivered straight to your doorstep. We feature both established and emerging photographers of different genres. We pay very close attention to new, visually striking, thought-provoking imagery, while respecting the long-lasting tradition of photography in its purest incarnation. Learn more >>>
---