We are thrilled to announce that FRAMES Magazine has just partnered with a small European team, led by Italian photographer Giulio D'Ercole, for a unique, impactful photography and multimedia project called "Our Home – A Shared New World". This project is directly related to the challenging times of COVID-19.

We would love for YOU to become a part of this project.

Since the coronavirus entered the lives of billions of citizens all over the world, photography has been able to describe its devastating power in multiple immediate and effective ways. Photographers worldwide have witnessed the effects of the pandemic on cities, landscapes, and people, capturing the changes of social and individual behavior in the workplace, in schools, or in homes. By doing so, each photographer has contributed to the creation of an enormous collective and global archive as rich and diversified as the individual photographers' sensitivity and creativity could be.

Giulio D'Ercole, an Italian photographer with a significant international experience, has strongly perceived that – paradoxically, while living in the millennium of globalization – we have all been forced to stay within our borders, respect lockdowns, curfews and strict social distancing rules, yet, like never before we have been made to realize how vulnerable and interconnected we are as human beings, and how we can solve enormous problems only through unity rather than as separated individuals.
Therefore, he visualized that combining the expressive talent of many photographers operating around the world can be a powerful communication tool to document in an innovative and effective artistic way during these life-changing times.

Above all, Giulio strongly believes that a combined, international cooperation of creative photographers can become an outstanding medium to communicate and understand how humanity, as a whole, has been facing this epochal challenge, at individual, local, and national levels.
FRAMES has embraced these ideas and that is why we are sending out this call.
With the support of Marco Bena, for the communication part, Giulio D'Ercole developed a strong concept for two innovative exhibitions on this theme. He is partnering with FRAMES Magazine to involve, in a pivotal role, the visual knowledge of FRAMES readers and photographers into this ambitious and yet perspective-changing project.

Based on the interest of the institutional agencies of the European Community, Giulio and Marco are now working on achieving an even wider scope of this project, involving photographers living in non-European countries.

Therefore, the project intends to run on two parallel paths: one specifically dedicated to Europe, and the other extended to the whole world.

FRAMES has long established itself as a phenomenal "collector" for those who love artistic photography and fully appreciate its expressive power. That's why this steadily growing photography platform and community, with its worldwide range of professionals, is the perfect partner to work with on this project.

With FRAMES members' active participation, with your minds, eyes and hearts, we will certainly be able to tell in pictures the life on Earth in time of COVID-19, making the world see that we are all part of one human community.

Do not miss the opportunity to add your voice.

FRAMES Magazine and its friends can make an important contribution to this battle.

How can you participate?

Have you been working on a new project related to the pandemic? Have these challenging times inspired you in any way to create a new body of work? Have you documented the struggle, your ever changing environment, or maybe simply your own life that is being affected by the pandemic? Have you developed new visual ideas?

Share your work with us. Upload as little as one or as many as ten photographs and add some words about your work.

Carefully selected photographers will be invited to participate in the final multimedia exhibition, which will be organized in several different geographical locations, possibly on a few continents.

USE THIS SUBMISSION FORM TO UPLOAD YOUR WORK
1. Photographers submitting their photograph(s) retain full copyrights of the photos.
2. Photos selected and not selected for the final presentation will be used only for the project and will not be used out of it or given to third parties.
3. The only use of the photos will be for the exhibition/project and to increase its visibility, marketing, and launching campaign.
4. Selected photos will be published in a special catalogue to be produced for the project and to be launched at its first exhibition.
We are looking forward to seeing your work and hoping to create an impactful photographic presentation that will make people pause and contemplate on the influence of the pandemic on our society, individual lives, and creative endeavors.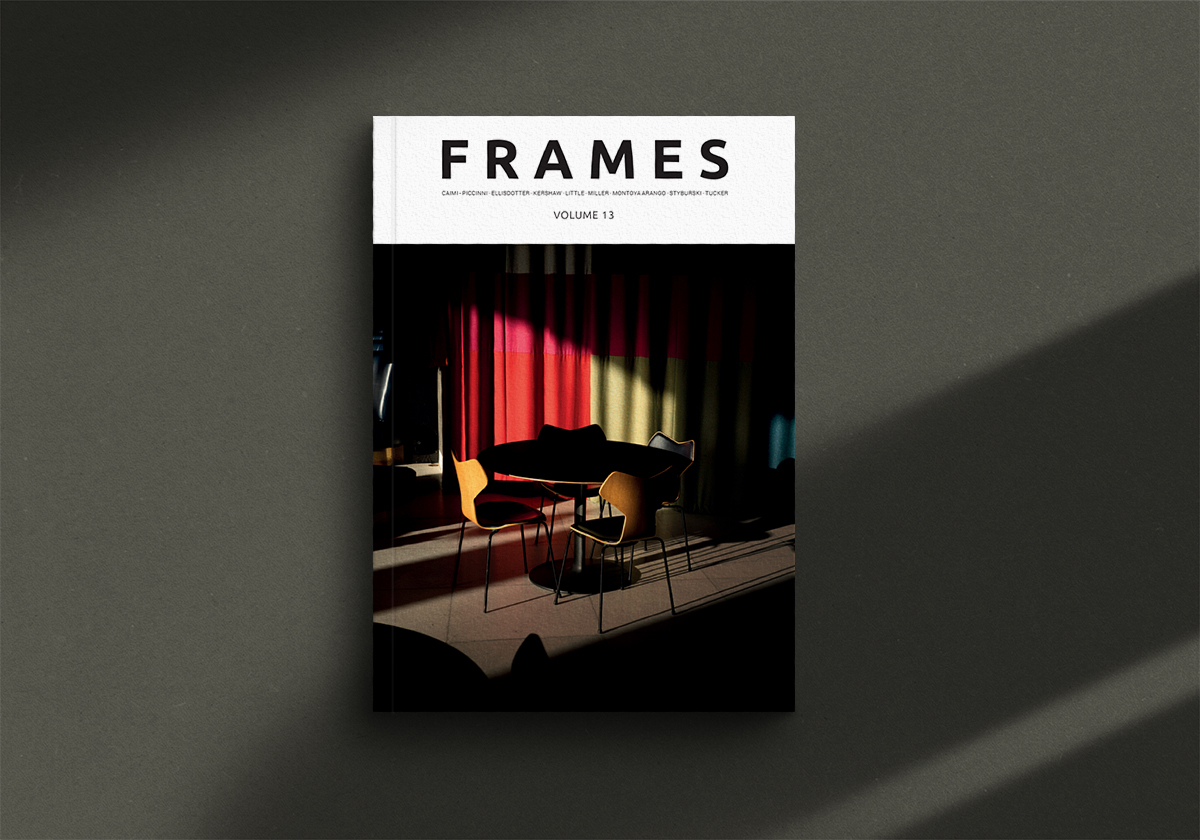 Every year we release four quarterly printed editions of FRAMES Magazine. Each issue contains 112 pages printed on the highest quality 140g uncoated paper. You receive the magazine delivered straight to your doorstep. We feature both established and emerging photographers of different genres. We pay very close attention to new, visually striking, thought-provoking imagery, while respecting the long-lasting tradition of photography in its purest incarnation. Learn more >>>
---