Almost ten years ago, I began making a series of images using a nylon body stocking to encase nude models. The stretchy fabric created a dreamy space around the bodies of the models when they pushed out against it from inside. We played with many variations; one model in the cocoon, two models, smearing body paint or facial mask mud on the fabric to create texture, tearing the fabric and exposing parts of the body. My models' creativity was extraordinary as they worked with a few simple props. Men took part as well as women and one brave couple entered the body stocking together. I called the project "Cocoon" and worked on it for about four years.
Originally, the Cocoon photographs explored the body, the space around the body, and the sculptural forms of that space. I was interested in the formal aspects of the images, and of their emotional impact apart from any context. The series resulted in a solo show and publications in print and online. I loved the images I made in the Cocoon project, but as time went on other ideas called. I turned my camera elsewhere. The last time I showed the Cocoon images publicly was perhaps five years ago.
My images of models in the stretchy fabric might have remained stored on my hard drive had it not been for an inquiry from the photo editor of a German fashion magazine that arrived in my inbox late in 2020. She had found the Cocoon images online and wanted three of them to accompany an article on stress.
As I went back through my files to select images for the magazine to consider, I reacted differently to the Cocoon photographs. We were eight months into the COVID pandemic and the Cocoon images took on new meaning in that context. As I struggled with the physical constraints and emotional tension of stay-at-home orders and social distancing, the models straining against the body stocking seemed to represent what I and many others were experiencing. The image at the top of the page seemed too dramatic when we made it. During the pandemic, however, this photograph spoke of the desperation that many people — myself included — felt as their normal day-to-day activities were curtailed and social connections were cut off. What had been a photograph about the body, and space, and emotion now reflected the larger context of COVID.
I sent the photos off to the German magazine, but found myself going back to the Cocoon images. This one reminded me that even when we found ourselves quarantined with another person, there was still a sense of contraction and entrapment. We needed our loved ones and our friends, but we also needed our solitude.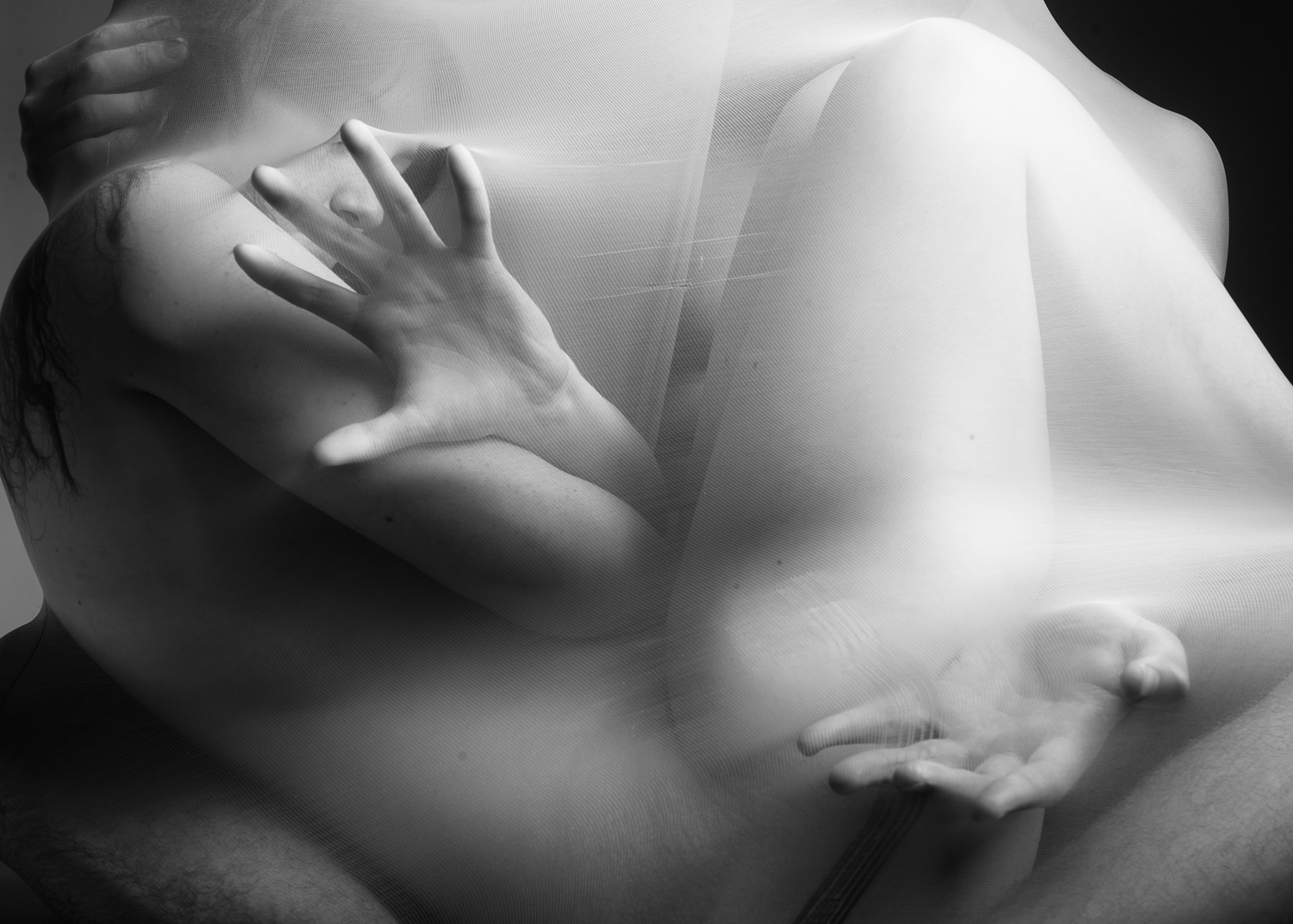 When I saw this one again, it reminded me that there were still moments of peace and beauty amid all that we were wrestling with.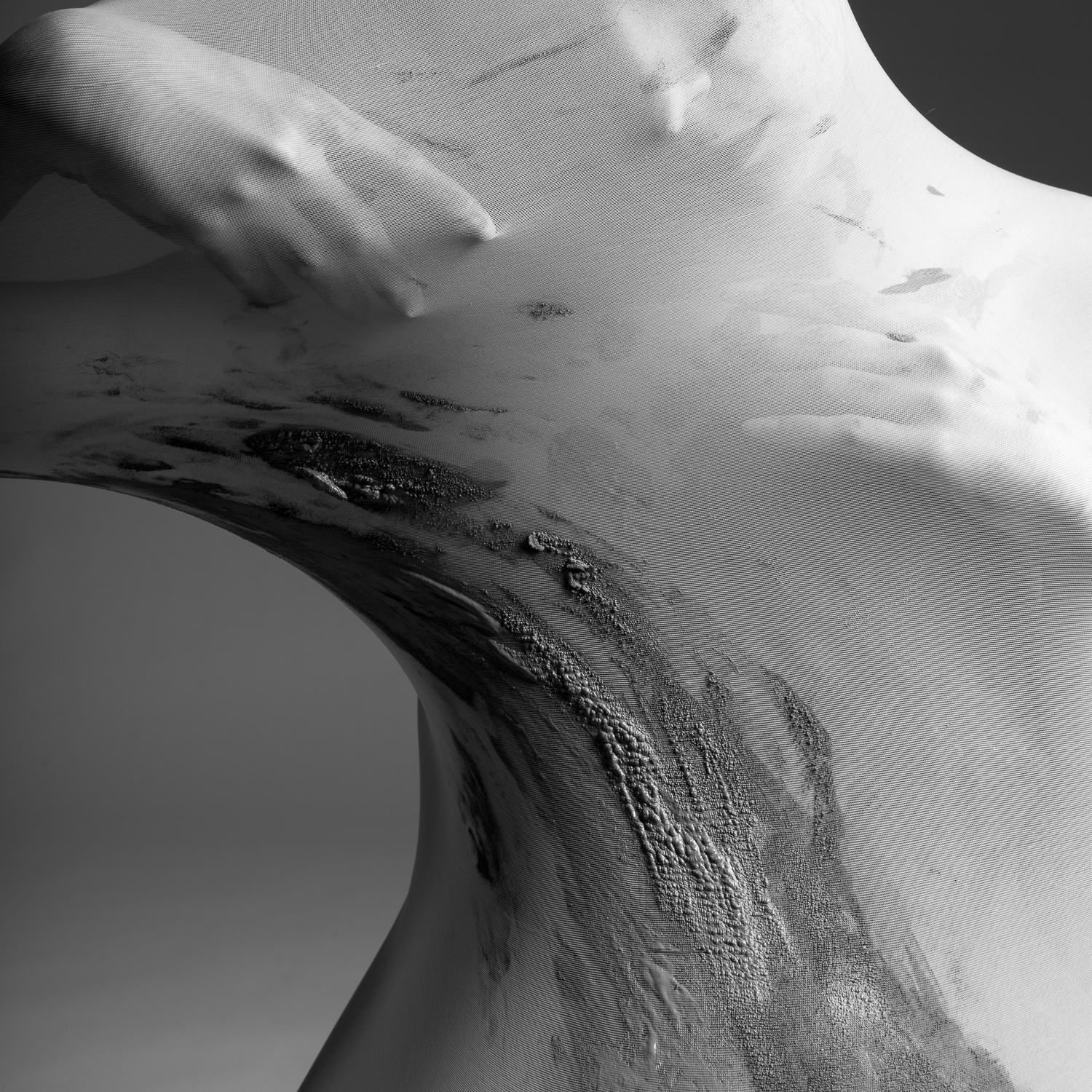 This image of a male model in the fabric cocoon brought to mind the words of an old folk song from the '60s. In addition to the challenges of COVID, political conflict roiled throughout the US and people from both sides took to the streets. Black Lives Matter, Antifa, calls for patriotism, and the importance of protest were all in the air, along with fear and desperation. Peter, Paul and Mary sang it; "There's anger in the land."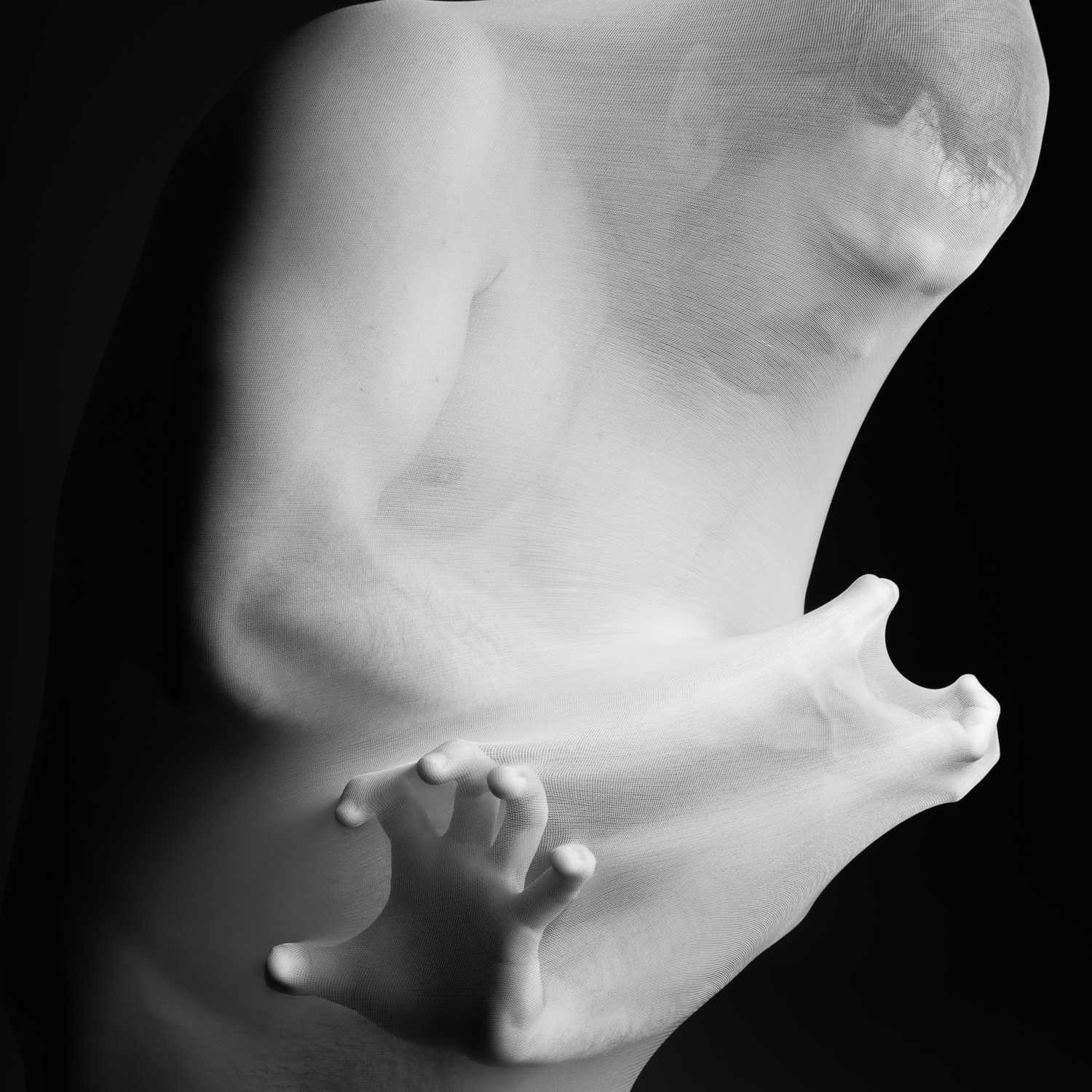 The outdoors promised some respite from cabin fever, but we remained  caught; reluctant to approach other people, seeking solitary pursuits, out of the house yet not free.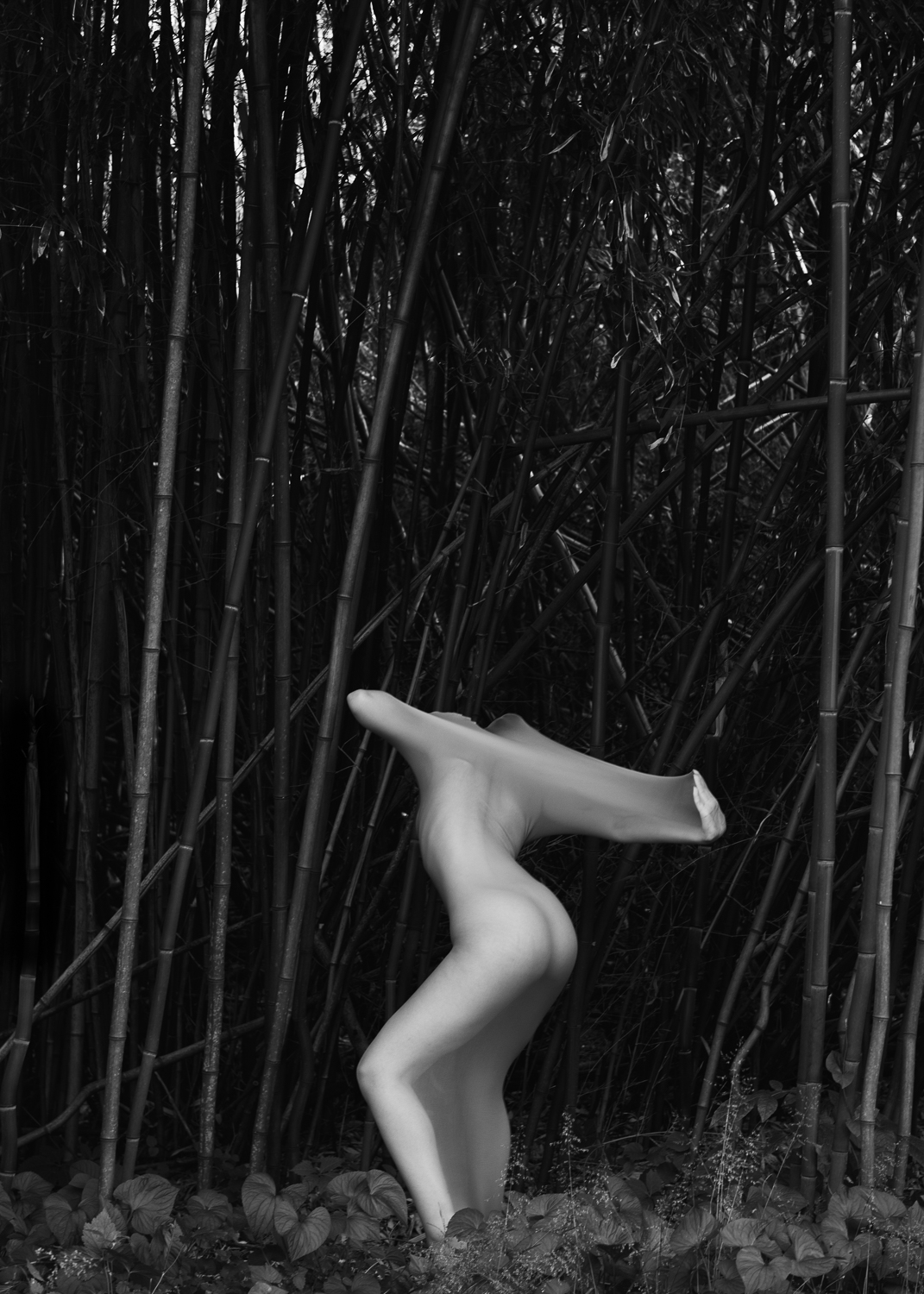 Then there were days when it seemed we would somehow find our way out of what entrapped us and, like a true cocoon, emerge with new wings.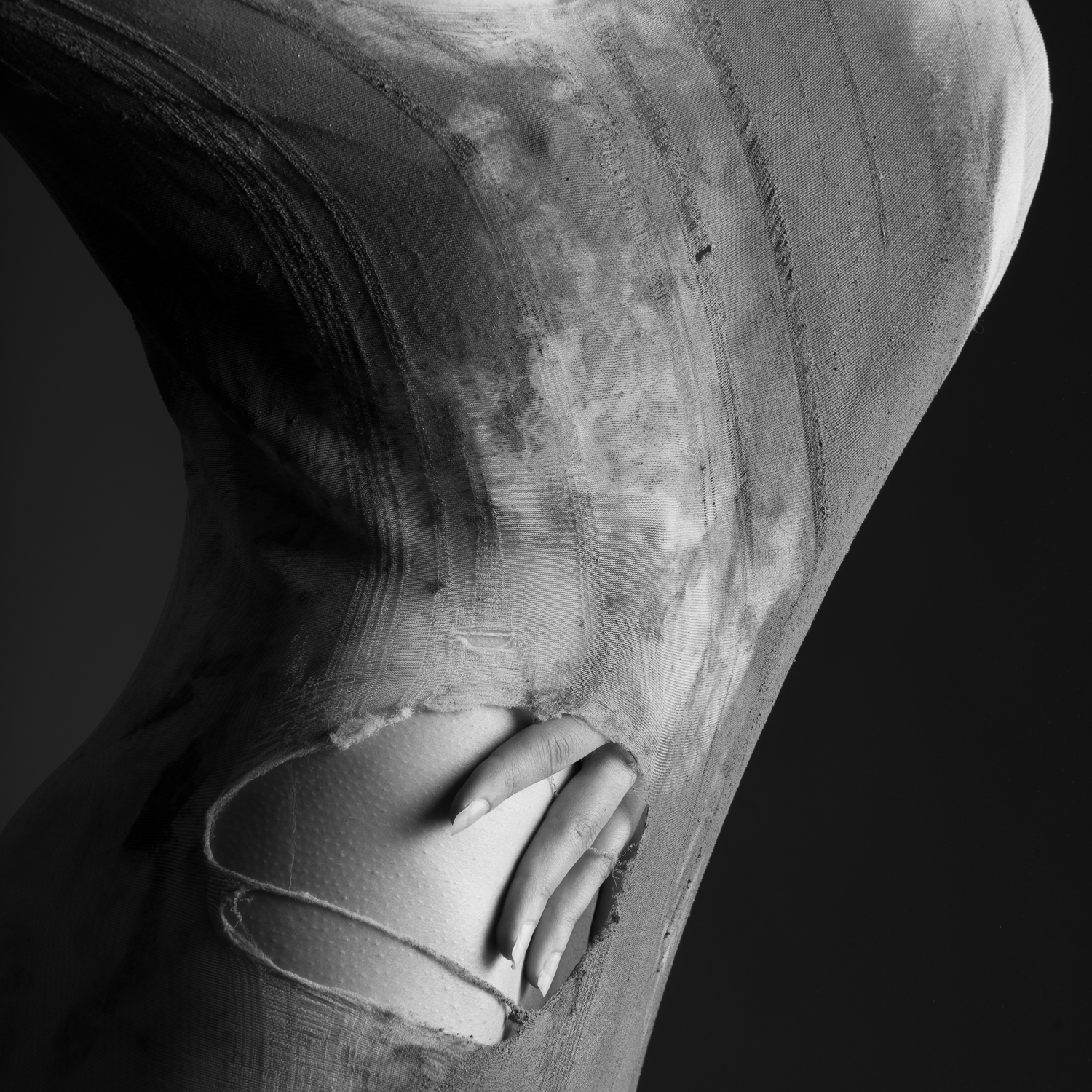 Photographs live in a context, and that context determines, in part, how we understand them. My formal exploration of the body in the Cocoon photographs remained, but they also represented the emotional experience of quarantine when I looked at the photographs from a fresh vantage point. While photographs capture and preserve moments in time, they aren't static. They live along with us, open to new understandings. As we change, and our circumstances change, what we see in photographs changes, too.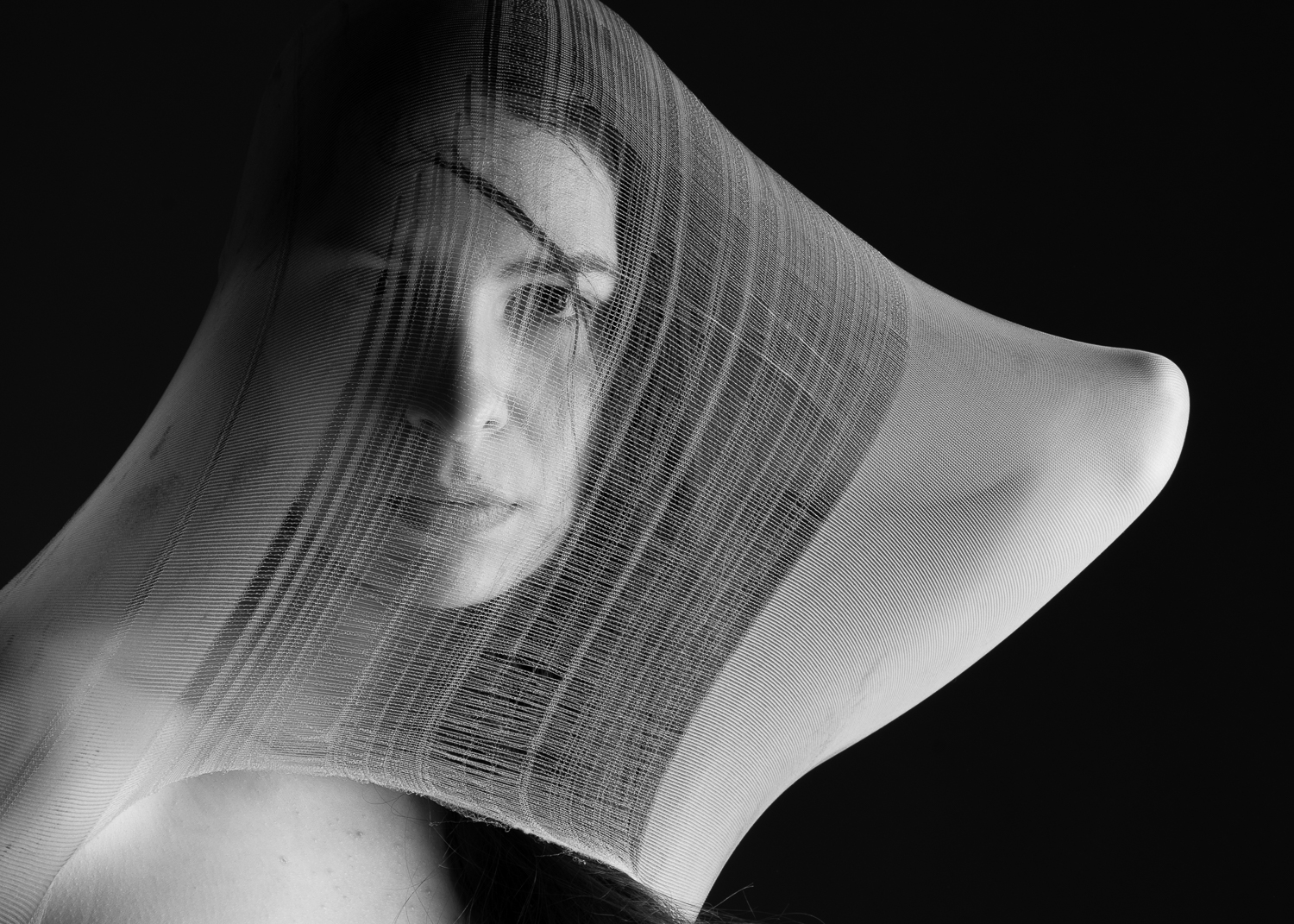 ---
E. E. McCOLLUM
E. E. McCollum is a photographer and writer living in Santa Fe, NM in the U.S.  He works primarily in black and white using both digital and analog technology.  A psychotherapist for nearly 40 years prior to retirement, he now devotes himself full-time to making photographs and writing about the experience of doing so.  His work has been shown in a number of solo and group shows and published widely, including in Lenswork,  Adore Noir, Shadow & Light, PH Magazine, Digital Photographer (UK), Stern (online), Kinfolk, Madame (Germany), and elsewhere.  For the past six years McCollum has written a regular column Shadow & Light Magazine.
---
FRAMES Magazine
Every year we release four quarterly printed editions of FRAMES Magazine. Each issue contains 112 pages printed on the highest quality 140g uncoated paper. You receive the magazine delivered straight to your doorstep. We feature both established and emerging photographers of different genres. We pay very close attention to new, visually striking, thought-provoking imagery, while respecting the long-lasting tradition of photography in its purest incarnation.
Learn more >>>
---