Let me admit this at the beginning. I love Paris.
I have the good fortune to be there once a year, sometimes twice, and while I have never been able to spend more than a few days, I have been there often enough to feel comfortable. I have friends in Paris. I know how to get around, which Arrondissement is which (mostly), and can read the Metro signs although I don't speak French. I even have a favorite café where the manager remembers me. I certainly have no more than a tourist's perspective, but a tourist's perspective over many years can lead to its own kind of depth.
---
Paul Almasy – Paris
published by teNeues
Featured image above: Avenue de l'Opera, 1950s (© Paul Amasy / aka-images)
review by W. Scott Olsen
---
I love the Paris I know, and I love the idea of Paris as well. The music, the ideas, the art, the history, and yes, the problems too.
As a photographer, I have an important memory of Paris – a moment when the obvious became apparent, even to me.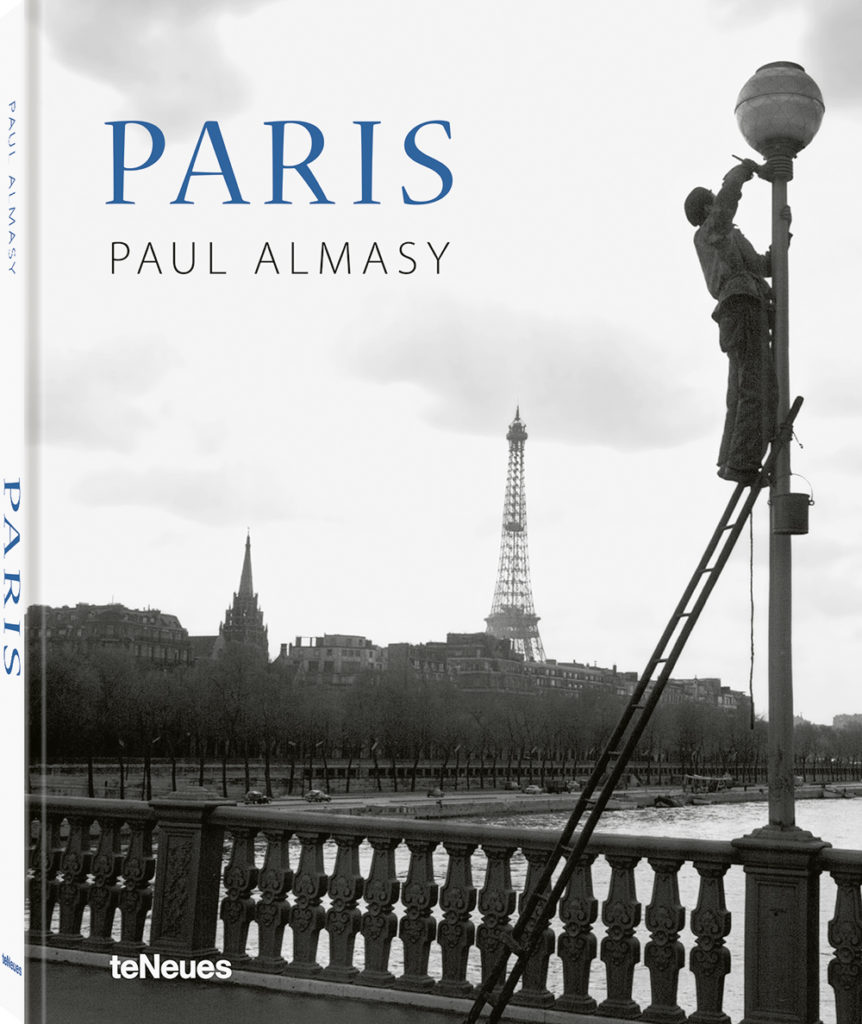 I was standing in the courtyard of the Louvre. I had a good camera in my hand and a wonderful lens. The day was sunny and warm. The people were polite. I was taking pictures of – nothing. Not one thing. Clearly there was lots to photograph, but I could not see a single shot that hadn't been taken a thousand times already. I didn't have the benefit of fog or rain or the easy target of someone behaving badly.
I was confounded, and frustrated, by a completely normal day.
After a while, I noticed a young woman hop up on a small pillar, the kind that prevents traffic from entering, and pose for her family, the pyramids in the background. She was smiling and laughing while her family took snapshots. I raised my own camera and shot. I was not taking a picture of a young woman, however. I was taking a picture of happiness. I was taking a picture of an attitude. And this is important – I was not only taking a picture of her happiness, I was taking a picture from an attitude of happiness. My entire photography day changed. I was not looking for objects anymore, whether they be flesh or stone. I was looking for happiness. My own attitude became a type of filter.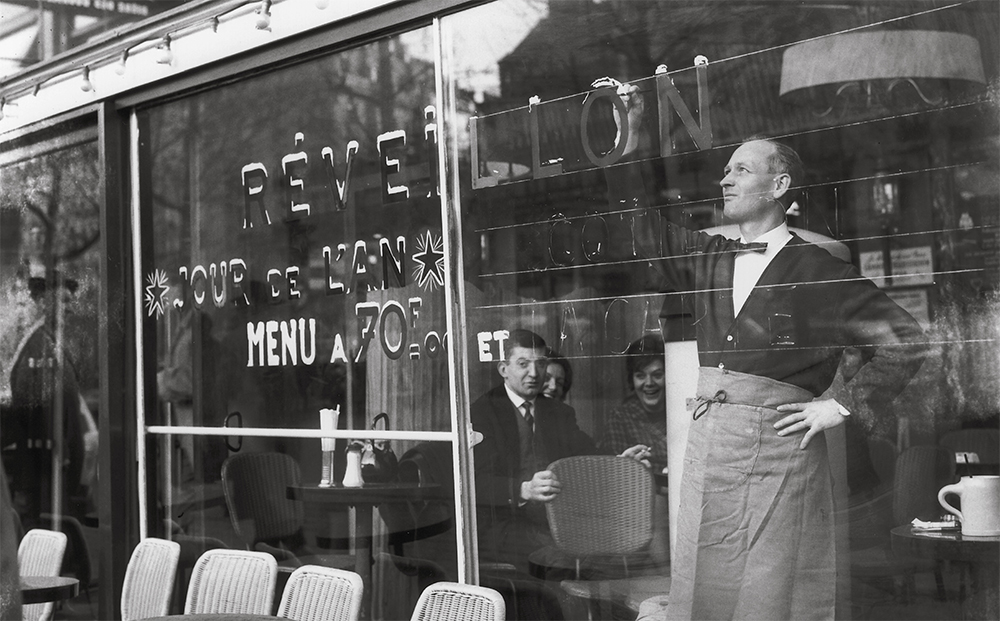 I have been thinking about this moment because I have a new book on my desk. Paris, by Paul Almasy. According to the book's press release: "Post-war Paris brought a blossoming of culture and thought. The Nouvelle Vague transformed French cinema, young couturiers reinvigorated French fashion, existentialism flourished in literature and philosophy, and the city swung and swayed to a vibrant jazz and rock 'n' roll scene… In the middle of it all, was Paul Almasy. The well-traveled photojournalist, born in Hungary, had made Paris his hometown and spent his days and nights wandering its alleys, avenues, and after-hours bars. Through his photographs, we visit the embankment of the Seine and the old market halls, its music joints and glamorous cafes, but also the hidden backyards and artist's studios. Joining the ranks of Henri Cartier-Bresson and Robert Doisneau, Almasy is one of the great chroniclers of 1950s and 1960s Paris."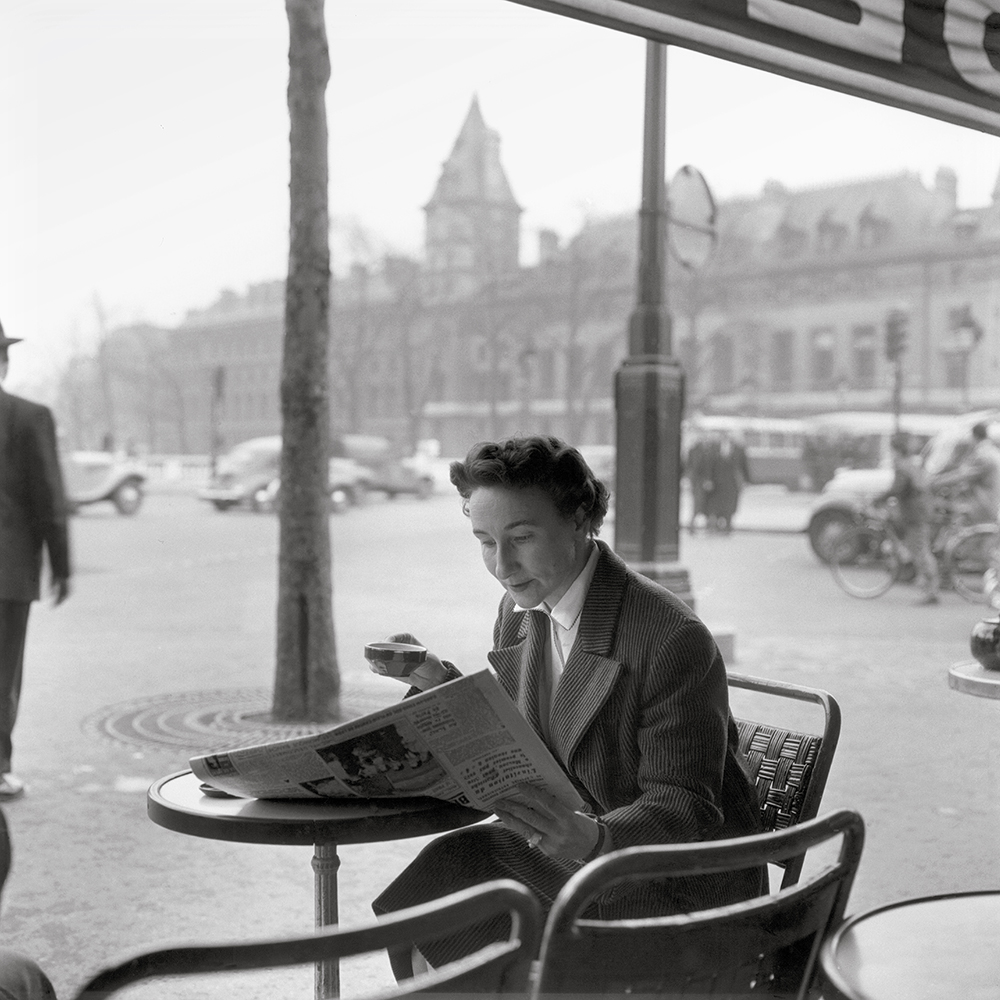 The book contains 117 black and white photographs. There are traffic scenes, nightclub scenes, people on the street scenes. There are pictures of celebrities and pictures of the anonymous. There are pictures of lovers and pictures of civil unrest. Almasy was a photojournalist who specialized in street photography before anyone called it that. The captions, in English and French and German, are generic (for example, "Painter, Montmartre, 1968.) but every photograph captures a revealing moment.
This is not contemporary Paris, of course. This is the Paris of nearly everyone's imagination. Elegant in its charm and resilient in its nature.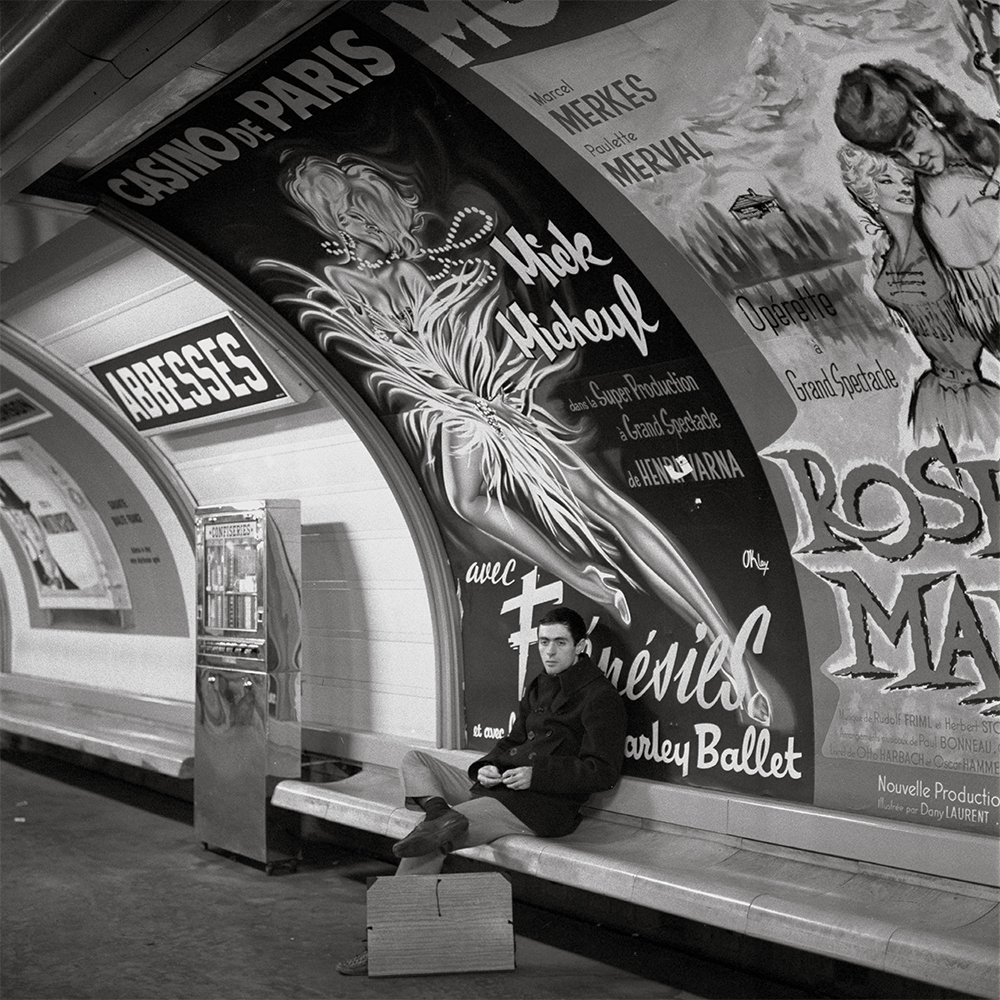 Yes, I think the book is extraordinary. But why? What is it about this book that strikes me as wonderful when so many others seem mundane or cliché or overwrought? Why does this book fill me with an appreciation for intimacy when others provide only surfaces?
I turned to the brief and insightful introduction by Ralf Hanselle, a journalist and curator writing on art and photography and also editor for the German magazine CICERO. Toward the end, the back half of one sentence parted the clouds for me. One line did the trick of showing me what I now see is obvious. It reads, "But regardless of whether you view his work as a genre picture or a period documentary of Paris, Almasy always takes the side of its inhabitants."
Almasy always takes the side of its inhabitants! Forget the camera and lens. Almasy photographs from a position of sympathy and empathy and love. That is what I see in these images. That is why this book is necessary.
Paul Almasy loves Paris. He does not sentimentalize or gloss-over. He loves what is beautiful and what is challenging as well. Keep in mind that love is a great deal more than infatuation. Love accepts faults and problems, but always with hope.
There are images in this book I will return to often. Taxi drivers, 1958. Colette in her apartment at the Palais-Royal, 1946. May unrest, Sorbonne, 1968. Vert-Galant, Ile de la Cite, 1961. Homeless families at the Seine, 1956. Next time I am in Paris, I will have these places, these people, these images in my head if not in my luggage.
Paris, by Paul Almasy, is a book for anyone who has ever been to Paris, thought about Paris, or simply heard the name. It's also a book for every photographer wondering how to get beyond the merely very good.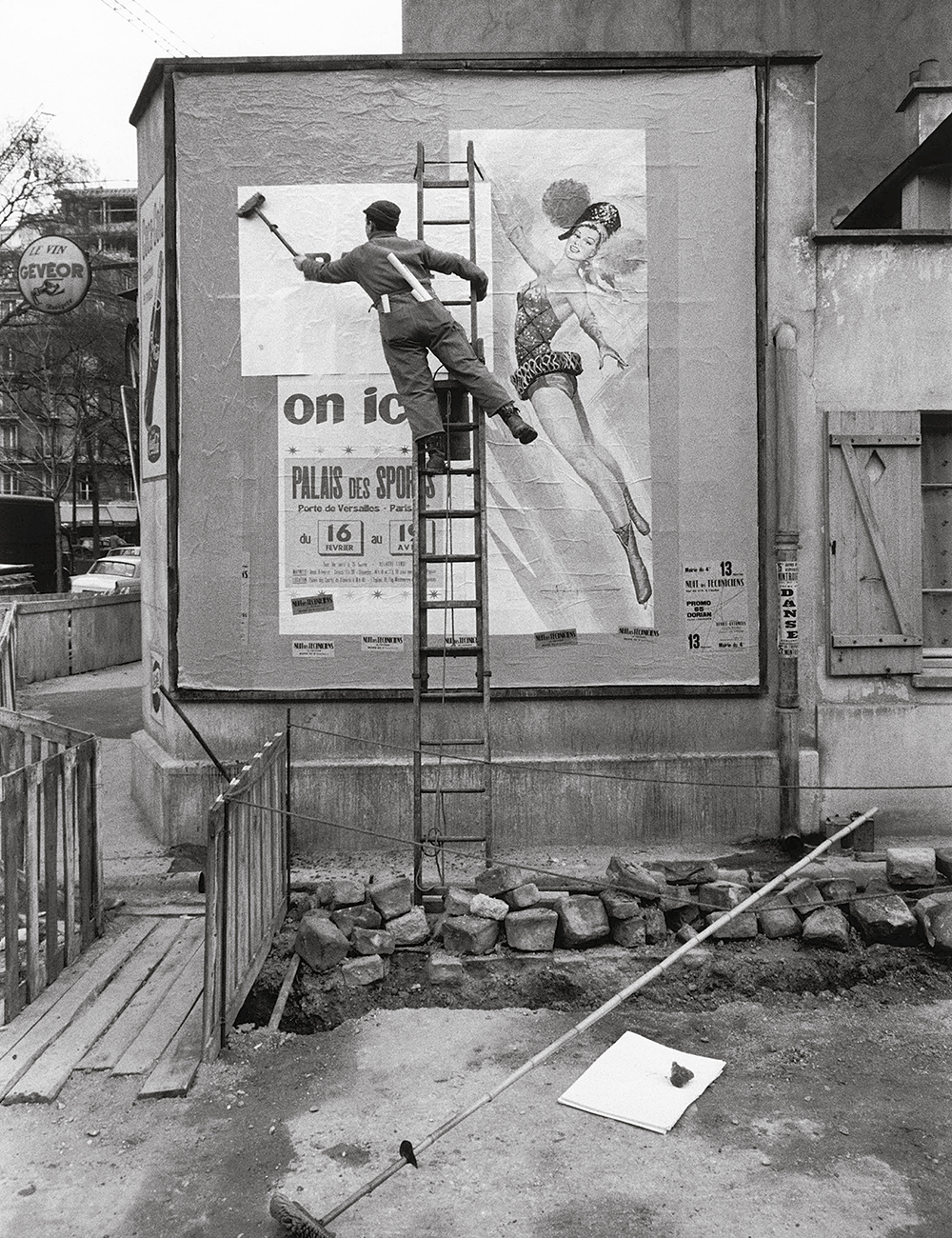 A note from FRAMES: if you have a forthcoming or recently published book of photography, please let us know.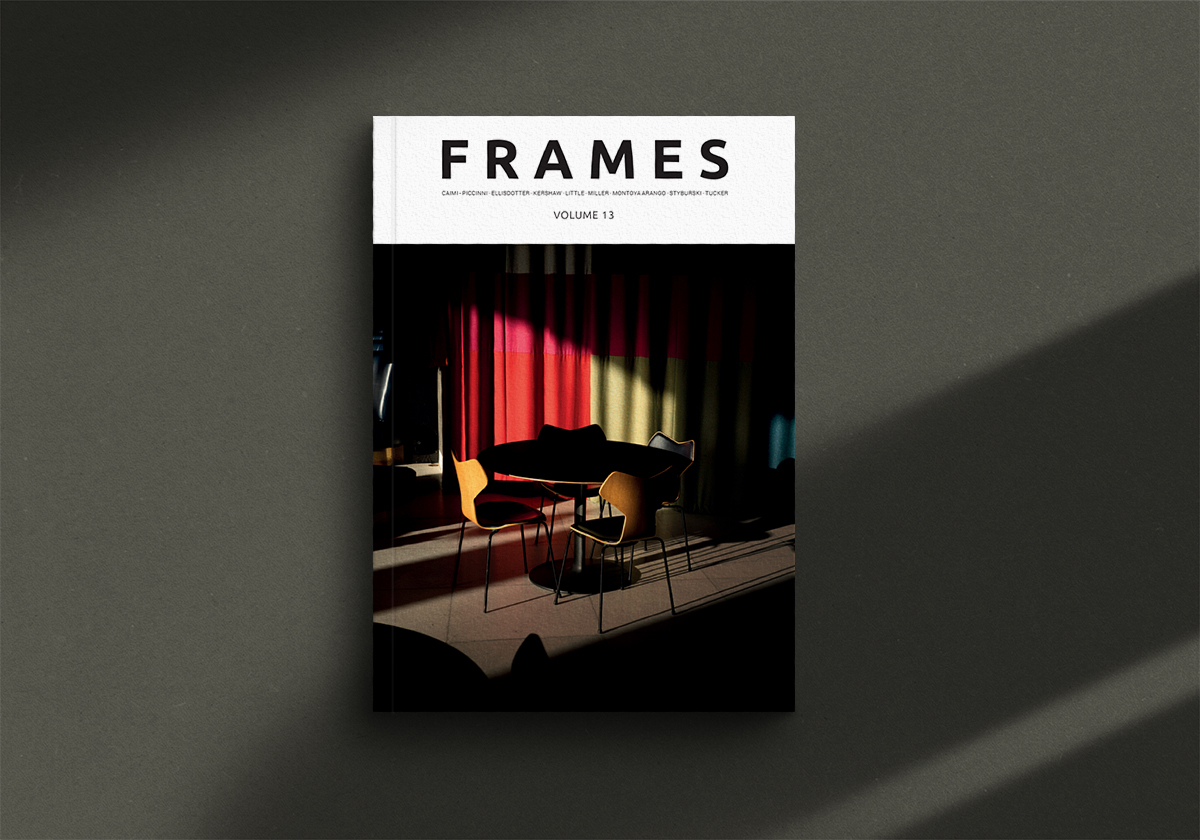 Every year we release four quarterly printed editions of FRAMES Magazine. Each issue contains 112 pages printed on the highest quality 140g uncoated paper. You receive the magazine delivered straight to your doorstep. We feature both established and emerging photographers of different genres. We pay very close attention to new, visually striking, thought-provoking imagery, while respecting the long-lasting tradition of photography in its purest incarnation. Learn more >>>
---